Tenty 405 Nitrile Powder-Free Examination Glove (Black) ( Examination Gloves )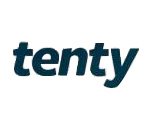 ---
Tenty 405 Nitrile Powder-Free Examination Glove (Black)
---
Product Features
Developed for purposes to provide long lasting and extra protection against potential infection risk carrier matters.
Thanks to its appropriate size ragged finger tips provides easy grip of all kinds of medical material and prevent slipping.
Suitable to use for all works which requires high protection and sensitivity.
Ideal for individuals who has allergy with its natural latex-free formula.
Soft and elastic structure provides high gripping feature.
Produced from nitrile and it is non powdered.
Suitable for food contact.
Suitable for both hands.
Non sterile.
Black colored.